Our Vision and Mission
AFE strives to be a global leader, innovator and trainer in reducing poverty through private sector promotion in developing countries. Its mission has three core components:
To implement programs that promote growth, efficiency and competitiveness of industries resulting in increased benefits and sustainable impact for individuals and small businesses in developing countries.
To be a leader in training and generate/share knowledge that forwards learning in the enterprise development field.
To provide technical assistance to other development organizations and practitioners to improve their ability to implement effective market development programs.
Our Team
AFE has a core of professional staff and advisors with a wealth of technical expertise and experience in market system / value chain assessments, program design and implementation from around the world. AFE's staff of experienced international experts work under the leadership of Executive Director Frank Lusby.
Executive Director/Founder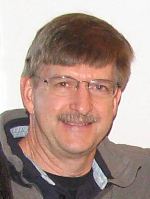 Mr. Frank Lusby private sector development professional with 35 years' experience in private sector and trade promotion. He has conducted both long and short-term assignments throughout Africa, Asia, and the Caribbean. As Executive Director of Action for Enterprise (AFE) he has helped the organization become a leading authority in market systems/value chain development. Mr. Lusby provides direct technical support to AFE field activities and oversees administrative, market development, and strategic management issues. Prior to AFE, he served as Chief of Party for a USAID-funded enterprise development project in West Africa. Mr. Lusby is an active participant, speaker, and trainer in enterprise development forums and conferences worldwide. He holds an MBA in Intl. Business, a bachelor's degree in Finance, and is fluent in French. He has also authored numerous papers on value chain and market development approaches.